Sell My Car
Sell Us Your Car Near Moline, Bettendorf, & Davenport
If you're asking yourself, "where can I sell my car in Moline, IL," then the team at McLaughlin Volvo Cars has the answer. Our dealership offers great deals on trade-ins of all makes and models. If you're not looking for a new car right now, and you're interested in selling your car, truck, or SUV, contact us today about providing an appraisal.
Interested in a new Volvo car or SUV? Check out our new Volvo specials for limited-time offers on some of our most popular models.
At McLaughlin Volvo Cars in Moline, IL, we want to help you drive home in that new Volvo you've got your eye on. Contact us online or at (309) 797-5654 to get started, or if you have any questions about selling or trading in your car.
How It Works
How do you sell your car to a dealership? At McLaughlin Volvo Cars, we make it easy. You can always just bring your car into our dealership in Moline, IL — directions are online. If you'd like, get a trade-in appraisal ahead of time with the easy-to-use form on our website, and if you're trading your car in toward a new Volvo, you can get pre-approved for financing using our online finance application.
Then just drive over to our dealership, bringing your car title and proof of insurance along, for a final inspection of your trade-in. Get paid on the spot or work with our helpful sales and finance teams to put you behind the wheel of a brand new Volvo. Have questions? Call us at (309) 797-5654.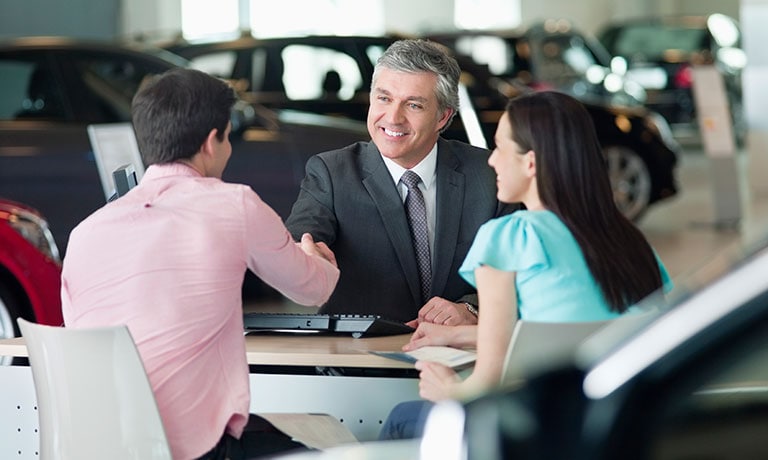 Benefits of Trading in Your Vehicle
Trading in your vehicle has multiple benefits. First, you can save a significant amount on taxes. By trading in an old car towards the purchase of a new one, the purchase price of the new vehicle is lowered and your tax bill goes down too. In Illinois, a cap on this trade-in credit was recently removed, so you can receive a full tax credit on your trade-in.
In addition, trading in a vehicle toward your new purchase reduces the amount you need to finance, saving on monthly payments. And besides the financial benefits, you also save time and hassle by working with the same trusted, reputable dealership — McLaughlin Volvo Cars — that you're buying your new car from.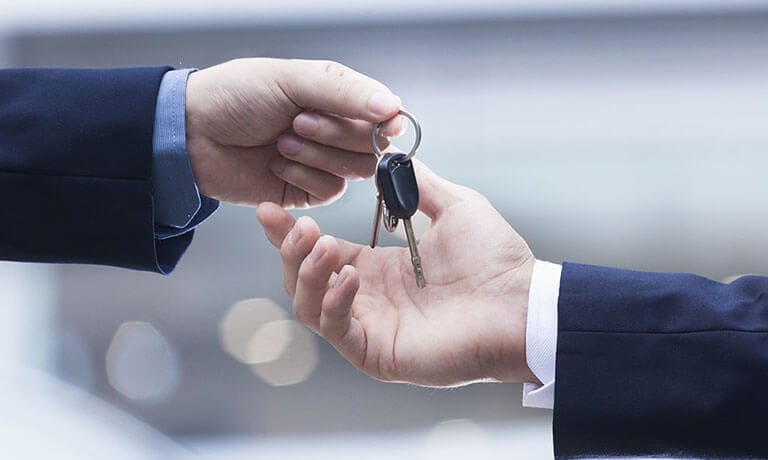 Why Sell My Car at McLaughlin Volvo Cars?
When you sell or trade in your car at McLaughlin Volvo Cars, you know that you're dealing with a knowledgeable, helpful team of professionals. We've been in Moline, IL, since 1984, providing outstanding service and a great car buying experience to our customers. Find out for yourself why people keep coming back to McLaughlin Volvo Cars. Call us at (309) 797-5654 to get started.
McLaughlin Volvo Trade-in Appraisal
At McLaughlin Volvo Cars, we make it easy to get an estimate of your trade-in's value. Using the trade-in appraisal form on our website, you can submit your car's information with just a few clicks. You'll then receive an estimate of its trade-in value so that you can apply that to the cost of a new car and estimate your monthly payments. Have any questions? Contact our finance center — we're happy to help.
Proudly Serving Moline, IL, & Surrounding Areas
All of us at McLaughlin Volvo Cars in Moline, IL, are proud to serve the Quad Cities area. We want to be your go-to Volvo dealership in Bettendorf and Davenport, IA, as well as in Moline. Contact us online or by phone at (309) 797-5654 to ask about how McLaughlin Volvo Cars can help you find the perfect car.