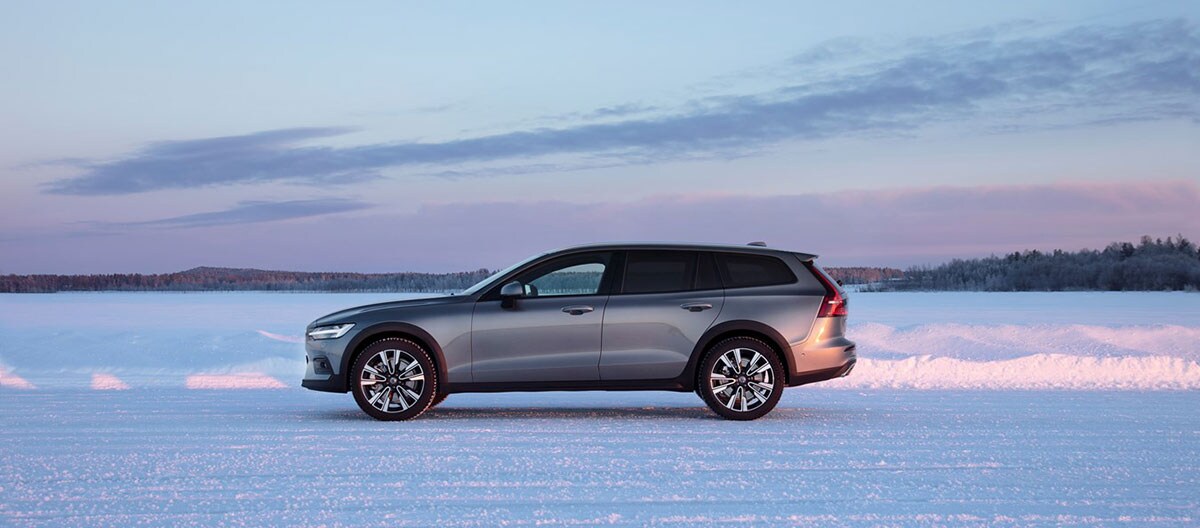 Volvo Safety Features
Do you know about the advanced safety features Volvo cars have to offer? The team at McLaughlin Volvo Cars in Moline, IL, has created the following page to explain the functions of several key safety features. Continue reading below to learn more about impressive Volvo safety technology and how it works, or speak directly to a product specialist by calling our dealership near the Quad Cities at (866) 982-1024.
---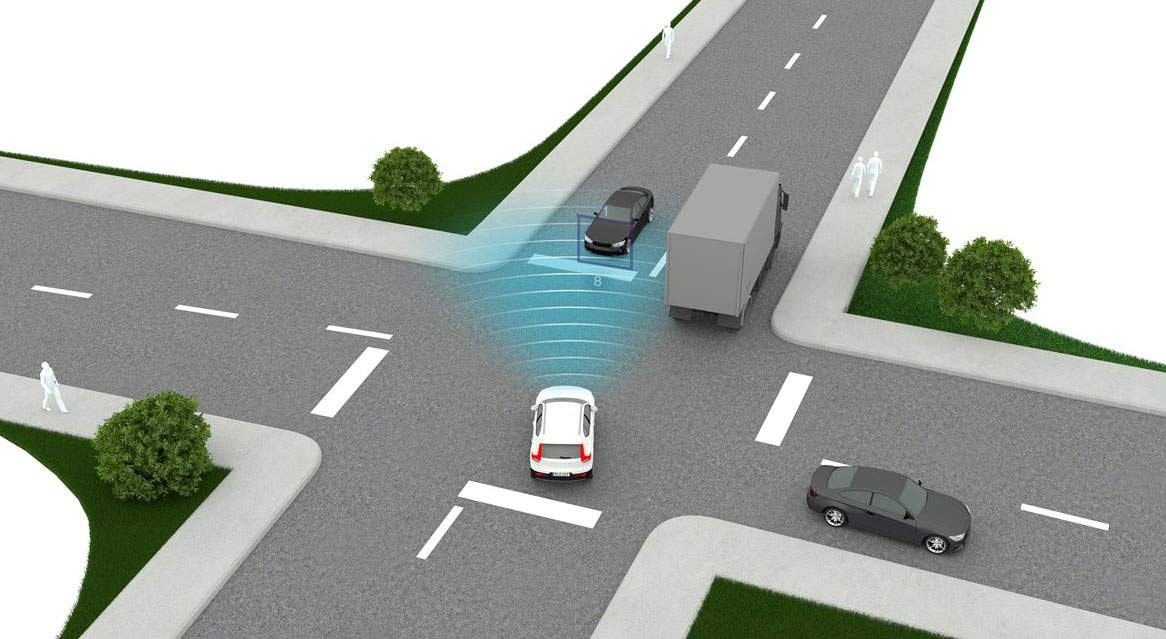 IntelliSafe Standard
Every Volvo comes standardly equipped with a host of advanced safety features designed to give you confidence behind the wheel, and your passengers peace of mind.
City Safety
Stay in control behind the wheel and drive with confidence thanks to City Safety. Day or night, this system detects possible hazards such as other vehicles, animals, and pedestrians and alerts you with audible, vidible, and brake pulse warnings.
Oncoming Lane Mitigation
With steering assistance, this system helps you avoid a collision with oncoming vehicles. If your vehicle crosses the lane markings into oncoming traffic, your vehicle will automatically steer back into the correct lane.
Run-off Road Mitigation
This system continuously scans the road ahead and behind your vehicle monitoring for a potential runoff scenario or collision. If a potential event is detected, the seatbelts automatically tighten to keep you in a safe position.
Lane Keeping Aid
Using a digital camera to monitor the lane markings and the direction of your vehicle's travel, the Lane Keeping Aid prevents your vehicle from veering off the road. The system will gently steer your vehicle back to the center of the road if the sensors register movement too close to the lane markings.
---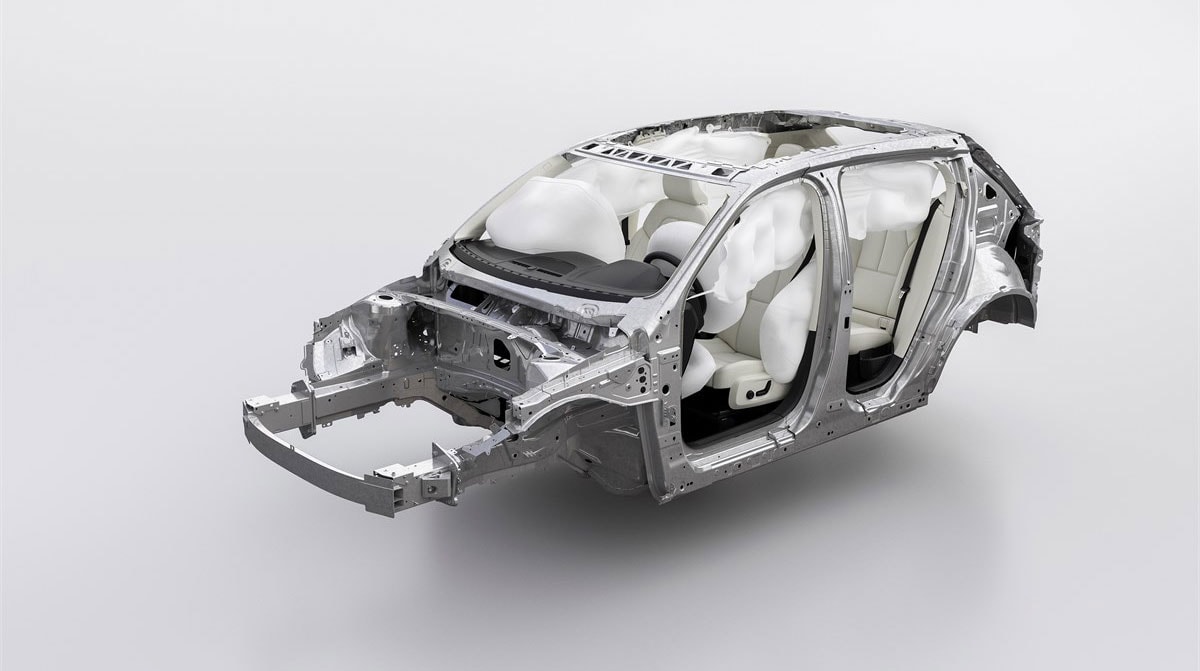 Accident Safety Systems
In the event of an accident, your Volvo car has been equipped with safety systems to protect you and your passengers from injury or harm.
Safety Cage
The cabin of your Volvo is reinforced with boron steel, which will dissipate the energy of a crash to reduce the impact on passengers inside the vehicle.
Airbags
Side airbags protect the chest and hip, while an inflatable curtain protects the head from impact or debris.
Seats
The seats inside Volvo cars have been designed to protect your spine with energy-absorbing technology by cushioning vertical forces. Fixed head restraints help offer additional protection regardless of the passenger's height.
Safety Belts
The seatbelts inside Volvo cars include pre-tensioners that tighten in the event of a collision. They can also slightly release on the upper body, making then safe and comfortable for children and smaller passengers.
---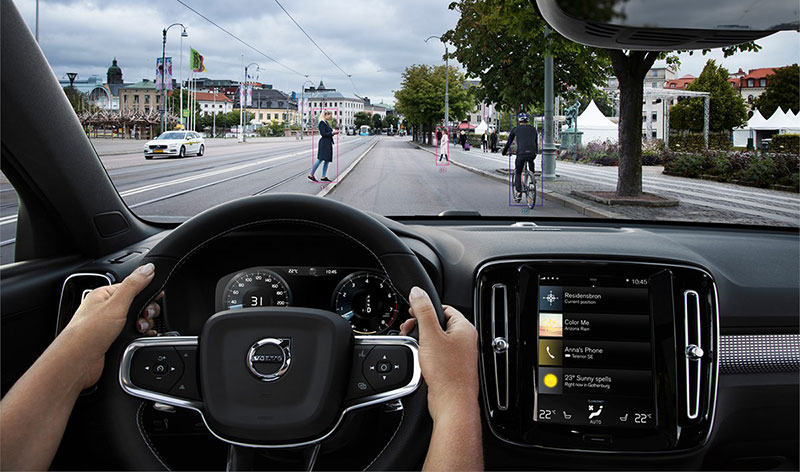 IntelliSafe Surround
Intellisafe Surround gives you real-time information regarding everything you need to know about vehicles, objects, or pedestrians in the vicinity of your vehicle.
BLIS (Blind Spot Information System) with Steer Assist
Using a warning light built into the left and right front door posts, this function alerts you when another vehicle enters your blind spot. The system is activated when your vehicle exceeds 6 MPH and can even detect motorcycles.
Cross Traffic Alert with autobrake
This system uses rear sensors to alert you of crossing traffic from the sides when reversing out of a parking space.
---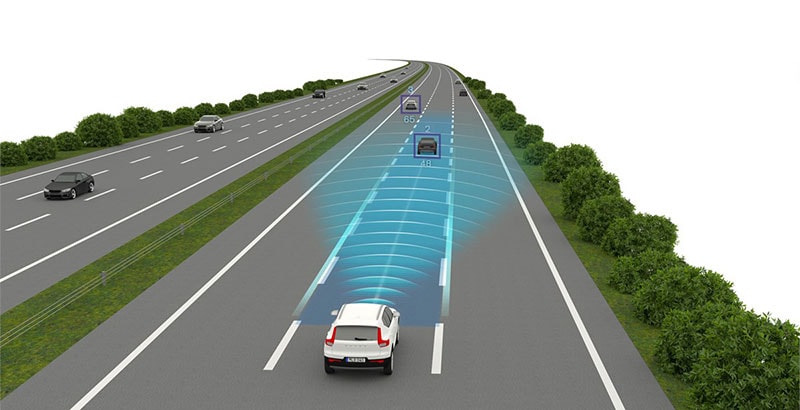 IntelliSafe Assist
Experience a more controlled and relaxed drive knowing this safety suite is assisting you on the highway.
Pilot Safety Assist
In heavy traffic, this system lends a hand by providing gentle steering support to keep your vehicle in the correct lane. This system can facilitate driving in both stop-and-go traffic and at highway speeds up to 80 MPH.
Adaptive Cruise Control
With Adaptive Cruise Control, your vehicle will maintain a certain speed in relation to the vehicle in front of you. Utilizing a camera and radar sensors, this system detects slower moving traffic and adjusts speed accordingly.
Distance Alert
When your vehicle is equipped with the head-up-display, this system helps you maintain a safe distance to the vehicle ahead by displaying a warning symbol if you get too close.
Volvo Cars for Sale in Moline, IL
Are you interested in the safety features included in select Volvo models? Head over to our model research hub to find out which models have the features you want most, and then find it in our new inventory. Schedule a test drive by calling (866) 982-1024.